Wolverine Pipe Line Company transports liquid petroleum products safely and efficiently from refineries and terminals in the Chicago area to terminals and other pipelines in various locations ranging from northwest Indiana all the way to Michigan.
Since our pipelines travel through various areas in the Midwest, it is our goal at Wolverine Pipe Line Company to act as a good neighbor in the communities the pipeline encounters. We are committed to doing everything we can to limit any disruptions and inconveniences that may result from day to day operations by safely distributing our customers' products while going above and beyond state and federal regulations.
In order to protect our natural environment and crucial energy infrastructure to the best of our abilities, please do your part by calling 811 before you begin any digging projects in your area.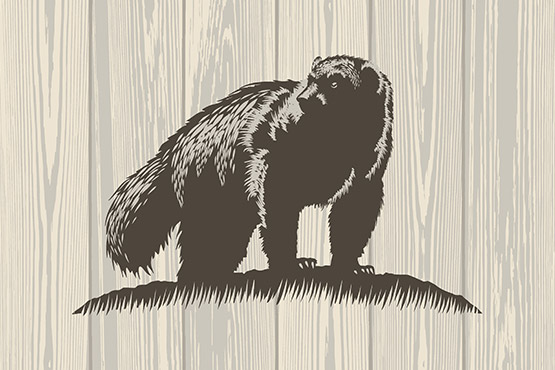 At Wolverine, each employee strives to perform flawlessly at all times. The following are key areas that we focus on and steward performance:








At Wolverine, safety is a top priority.
It is not coincidental that safety is listed first. Safety is the most important area we stress with our employees and contractors. All employees are empowered and expected to take all actions necessary to ensure safe operations and activities.
We, the management and employees of Wolverine, believe that while risk exists:
Accidents and injuries are preventable
Each of us has a personal responsibility for our safety and the safety of others both on and off the job
No business objective is so important that it will be pursued at the sacrifice of safety
Safe conduct of operations is a condition of employment at Wolverine
A job is well done only if it is done safely
Wolverine shall have the best safety performance in the pipeline industry
For over sixty years, Wolverine Pipe Line Company has been providing communities with the refined products they need to fuel their prosperity. Wolverine was incorporated in 1952 and the first pipeline was laid from Hammond, Indiana to Detroit, Michigan and Toledo, Ohio in 1953. Since then, Wolverine has expanded to meet the growing needs of our customers. Today, we operate 700 miles of pipeline in Illinois, Indiana, and Michigan transporting approximately fifteen million gallons of products a day. That is over 30% of all the gasoline and diesel fuel used in Michigan today.
Since 1952, Wolverine Pipe Line Company has been serving the midwest in operating 700 miles of active steel pipeline.
1952
Wolverine is incorporated
1953
The 295 mile mainline pipeline from Hammond, IN to Detroit, MI and Toledo, OH was constructed. In December of that year, 95,000 barrels of product a day began flowing through the line.
1962
The 97 mile 8-inch pipeline extension from Niles, MI to Grand Haven, MI was constructed.
1969
The 41 mile 16-inch pipeline from Lemont, IL (Citgo Refinery) to Hammond, IN was constructed.
1972
The 22 mile 16-inch pipeline from Joliet, IL (ExxonMobil Refinery) to Lockport, IL was constructed.
1976
The 49 mile 18-inch pipeline from Joliet, IL to Hammond, IN was constructed.
1999
Wolverine Pipe Line acquired the 144 mile Spartan System pipeline; which transported liquids from Jackson to Lansing to Bay City, MI.
2010
The connection pipeline for BP Whiting Refinery, in Hammond, IN was completed.
2017
The 34 mile 16-inch pipeline from Chelsea, MI to Romulus, MI connecting to Woodhaven, MI was constructed.
2022
Wolverine continues to be a premier products transportation pipeline company