At Wolverine Pipe Line Company, we are committed to conducting business in a manner which protects the safety and health of our employees, our contractors, our customers, and the public. Wolverine is further committed to conducting business in a manner which is compatible with the balanced environmental and economic needs of the communities in which we operate. Wolverine's commitment also requires compliance with all applicable laws and regulations, facilities which are designed and operated to high standards, and systematic identification and management of safety, health, and environmental risks.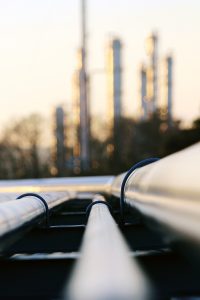 Wolverine supports the "Call Before You Dig" campaign. Our Damage Prevention Specialists respond to one-call notifications, mark our pipeline and are present when excavation occurs near our pipeline. Unintentional damage by third parties not utilizing the one-call system is a leading cause of significant pipeline incidents. 
The programs listed above and other operation and maintenance programs are regulated by the U.S. Department of Transportation's Pipeline and Hazardous Materials Safety Administration (PHMSA).