Exercise attended by local, state, and federal agencies
PORTAGE, MICHIGAN – Wolverine Pipe Line Company conducted a spill drill exercise in Grand Haven, Michigan on Wednesday, October 30, 2019. Accompanying Wolverine were local emergency personnel and representatives from local, state, and federal government agencies including the Environmental Protection Agency, United States Coast Guard, U.S. Fish and Wildlife, Michigan Department of Environment, Great Lakes & Energy (EGLE), Ottawa County Public Health, Ottawa County Emergency Management, and Allegan County Emergency Management.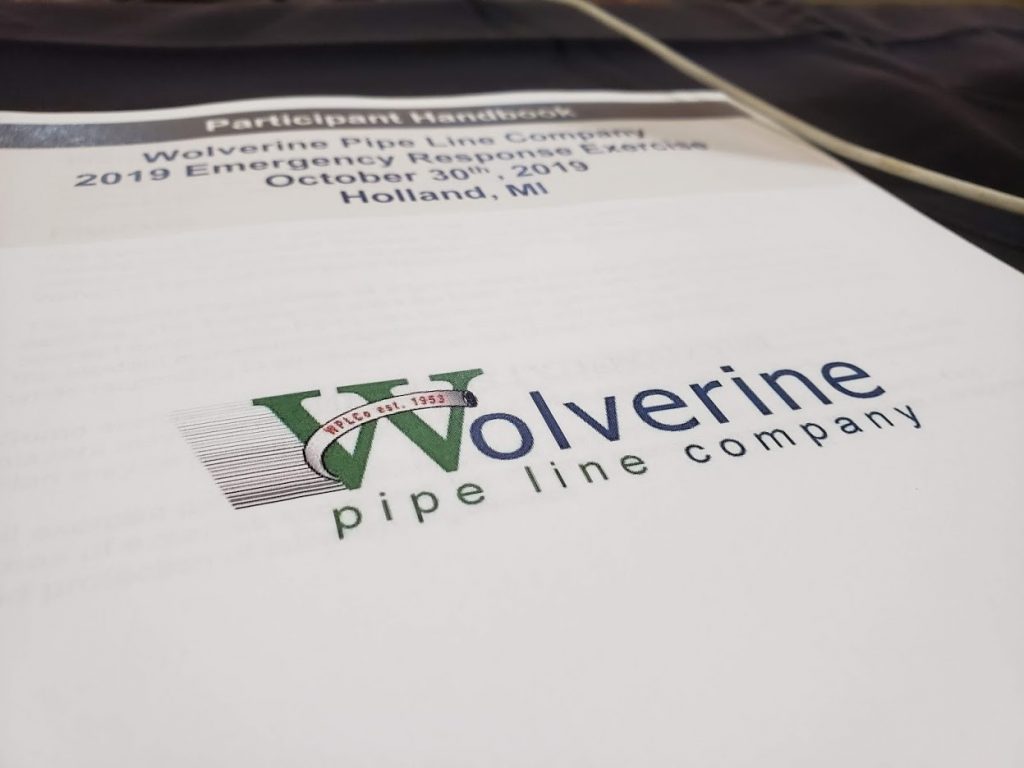 "Spill drills allow Wolverine personnel the opportunity to proactively partner with local communities to exercise the skills needed in the event of an actual incident," said Saul Flota, President of Wolverine Pipe Line Company. "The safety of the public, emergency responders, our personnel and the protection of the environment are our top priorities and spill drill training exercises allow us to practice what we preach."
"Taking part in Wolverine's spill drill exercise equipped Ottawa County Emergency Management with a better understanding of what Wolverine's process is in the event of a pipeline incident," said Ottawa County Emergency Management Director Nick Bonstell. "Exercises like these where we can train with our pipeline operator and build partnerships are critical to keeping our communities safe."
In addition to annual table-top exercises, Wolverine also conducts regular boom deployment exercises as part of on-going personnel training and response program. For more information about Wolverine please visit www.wolverinepipeline.com.
Wolverine Pipe Line Company is a fuel transportation company headquartered in Portage, Michigan. Wolverine operates ~700 miles of active pipeline transporting refined petroleum products from refineries in the Chicago area to the Michigan market. Wolverine transports approximately 30% of all gasoline and diesel fuel used in Michigan.