Our community outreach program, the Partners in Pipeline Education or PIPE, continues to visit with local communities across Michigan, Indiana and Illinois. Through the PIPE Program we make personal connections with the local Fire Departments, Police Departments, Emergency Management Personnel, Government Officials and other stakeholders with whom we work with for normal operation and maintenance activities and in case of an actual emergency.
Each PIPE Program is customized to the needs of the audience and includes presentation and video materials that discuss Wolverine's history, pipeline operations, regulations, safety, accident prevention, right-of-ways, emergency response preparation, one-call and other topics.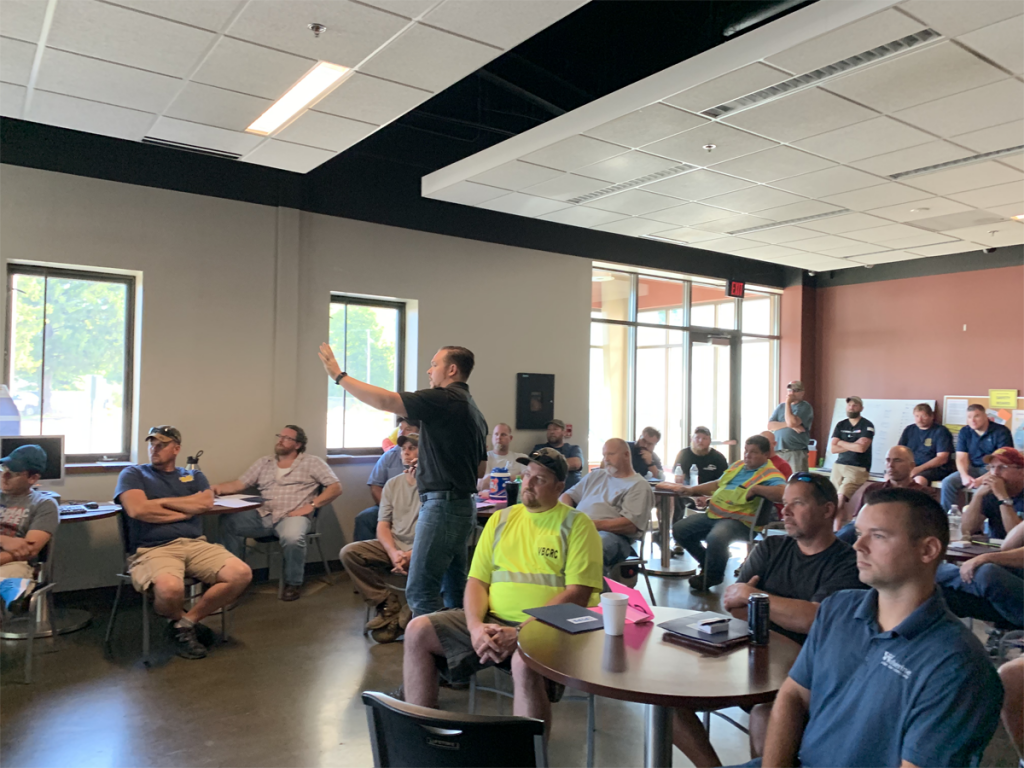 This presentation is also available to groups and organizations whose members may come in contact with pipelines, including environmental, construction, housing development groups, community and civic groups. The PIPE Program is a continuous and ongoing effort to build better relationships with the communities we serve and to educate public officials and citizens about Wolverine's pipeline in their community and that pipeline transportation is the safest and most efficient method of delivering liquid petroleum products to the market.
The program has continued to be successful, and our goal of building relationships with our core communities remains stronger than ever.
We have expanded efforts to include community civic groups and schools. Let us know if you are a member of a group that would like a presentation on pipelines and pipeline safety. To schedule a PIPE Program presentation, please email pipeprogram@wplco.com.